With Halloween costumes and trick-or-treating just around the corner, we wanted to share this amazing photo in Philly last October.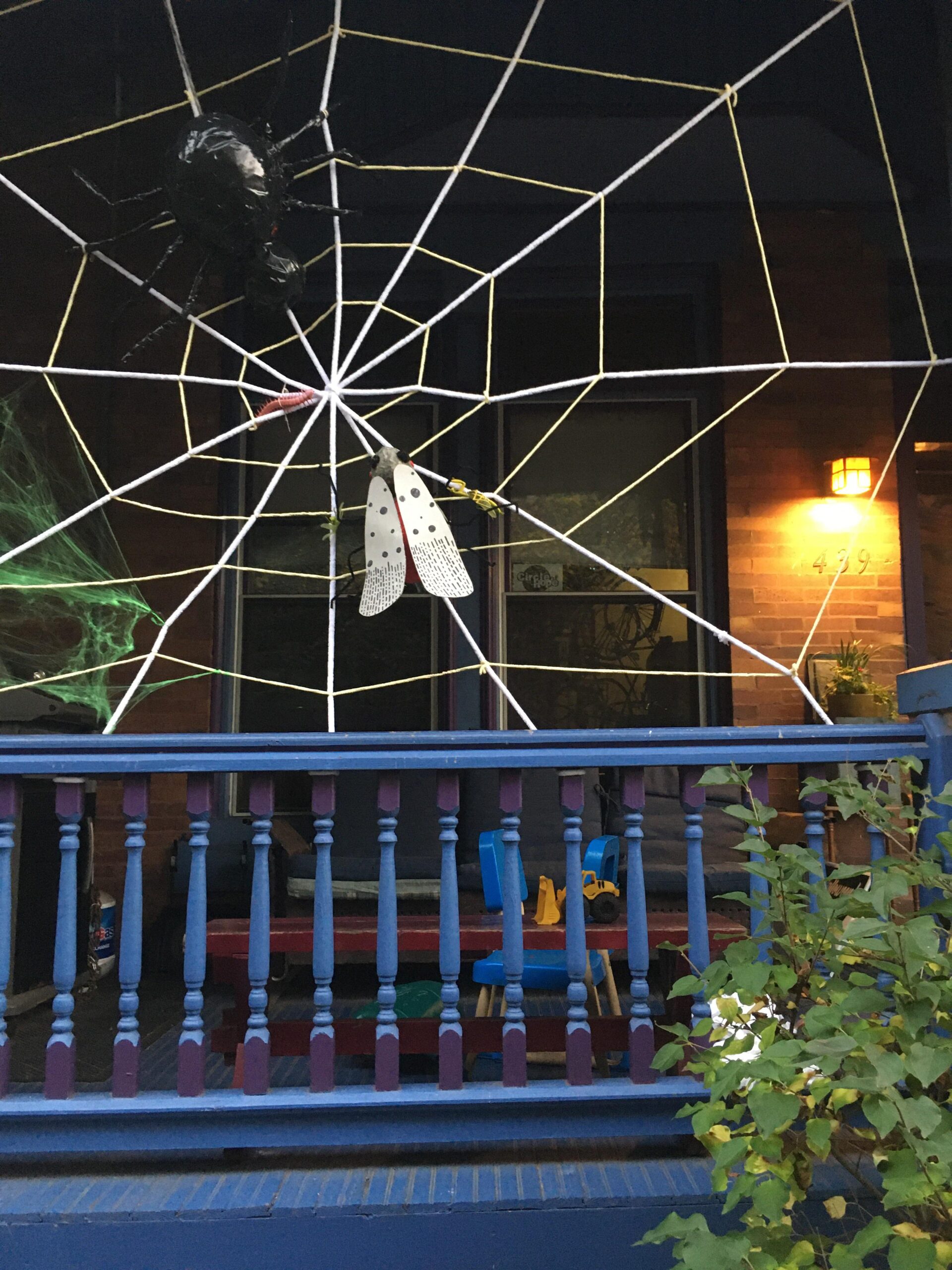 Photo by Michaela Fleming
Posted on Reddit and shared here with permission, the photo shows a rowhome upping the ante in the Halloween decorating game, adding a spooky spotted lanternfly to the usual black widow and spiderweb decor.
Go get em, spider!